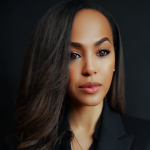 Alexci Copeland
Real Estate Agent
A little about me
Alexci comes from a family of real estate professionals. As a third generation real estate agent she first worked in her grandmother's brokerage at the age of 16! Fast forward 20 years later, Alexci has experience working with mortgage and real estate companies throughout the country. Alexci has been a regular speaker at mortgage conferences across the US bridging the gap between mortgage and real estate to make the homebuying process an easier journey for the consumer.
When you hire Alexci, not only will you take advantage of her passion and experience, but you will also receive the benefits of her team of professional processors, mortgage advisors, and marketing specialists, not to mention top-tier technology and integrated social media presence. Every client is unique, and Alexci's personalized approach will ensure their expectations and real estate goals are exceeded. Alexci and her team look forward to building a long-lasting relationship and showing you how they provide A Higher Level of Service!
Dedication and attention to detail is the foundation of her success. Having the ability to listen to clients and understand their needs and motivations is exactly what you need, and what Alexci offers, when buying or selling your home.